What's Happening in 2019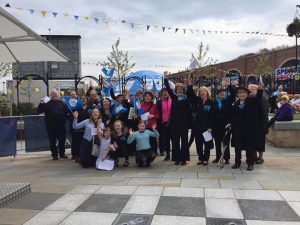 This picture shows us performing at Fox Valley for the finish of the Tour de Yorkshire in 2017
Planned events in 2019
OUR NEXT BIG EVENT
Saturday April 27th at Stocksbridge High School 7.15pm
An evening concert of gospel songs and spiritual music including John Rutter's arrangement of the choral suite "Feel The Spirit"
We will be joined by a guest chamber orchestra and the talented mezzo-soprano Emily Atkinson
There is ample parking in the school car park – the entrance is at the bottom of the site – with a short walk to the main entrance. Refreshments and raffle will be available at the interval.
Tickets on sale now:
Adults – £6; 5-16 years old – £3; under 5s free; available from choir members or from Stocksbridge Keys, Manchester Road, Stocksbridge, and by contacting Pauline on mobile: 07752638350 or email: paulinewaldershelf@gmail.com
https://classicalsheffield.org.uk/events/2019/feel-the-spirit-1
https://www.voicesyorkshire.co.uk/events/2019-04/
www.wherecanwego.com/item/e1314801/feel-the-spirit
Friday May 17th  7pm at St Mary's Church, Howard Road, Walkley – an evening concert to celebrate the 150th anniversary of the church. The church is fundraising to replace the West Window of the church with a contemporary stained glass window commissioned from stained glass artist Mark Angus. The work is expected to be completed in June.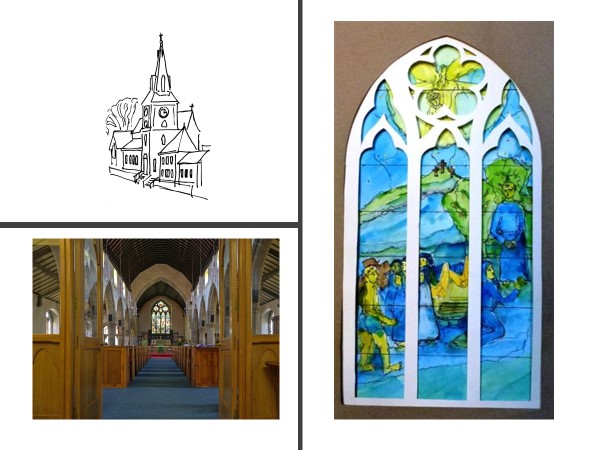 Tickets will be £6 each including wine / soft drink and nibbles – on sale soon.
Valley Music Festival, organised by Inyerface Arts – Sunday 17th June 16th at 2.20pm – Waldershelf will be performing a set on the main stage at Fox Valley Shopping Centre, Stocksbridge
SUMMER CONCERT – Saturday 6th July (evening) at Hillsborough Trinity Church – details to be confirmed
Tuesday July 9th – annual visit to Mapplewell Village Hall