Thank you everyone who came along to our two concerts this month at the Venue in Stocksbridge.
After a short rehearsal season we performed a programme of festive favourites and traditional and local carols, including the beautiful arrangement of Peace on Earth and In the Bleak Midwinter.
A huge thank you to the children of Deepcar St John's school choir and their conductor, Anne; to Zoe and Simon our main soloists; Rachel, our Music Director and Julie, our accompanist. There was poetry from a frustrated Angel Gabriel, and Liz and her little crackers.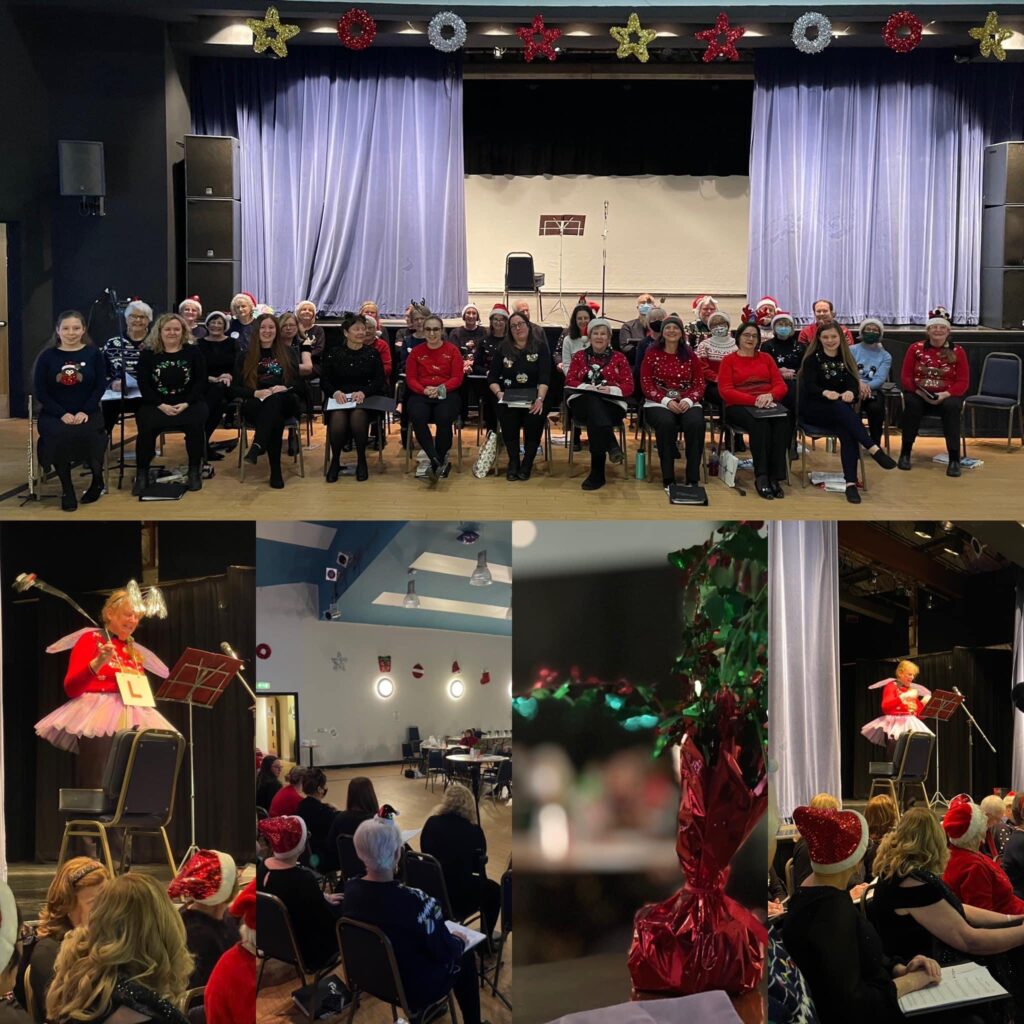 We are now taking a break for Christmas and the New Year and rehearsals re-start on Tuesday 4th January at 7.30pm at the Venue, Stocksbridge
We are always keen to encourage new people to join us, so if you fancy coming along for a taster session, please get in touch with Pauline on 0752638350 . Our members are all ages from school age to retired and everything in between. We would love some men to come as the bass and tenor sections have vacancies.
Next year is our 60th anniversary year so big things are being planned. Why not come along and be a part of that?
Merry Christmas and Happy New Year from everyone at Waldershelf, and to coin a phrase: Keep Singing!!