60TH ANNIVERSARY CONCERT – review
Oh what a night!!
We had a great, rockin' evening on Saturday celebrating Waldershelf's 60th anniversary.
Songs included 'The Shower' – one of the first songs Waldershelf performed back in the beginning; as well as these popular songs from the 60s: a medley from Hair, This Little Light of Mine, Bridge Over Troubled Water, The Long and Winding Road, Respect, Build Me up Buttercup, Moon River, the theme from Goldfinger, and more …. and a West Side Story medley to finish.
Our guest soloist, Michael Bond, joined us for the Elvis Presley number – If I Can Dream. Thank you, Michael!
All the music programme reflected popular songs and genres from the 1960s – and was interspersed with choir members' memories and historical references to world events, and trends in music and fashion.
Our resident poet, Chris, (dressed appropriately as a hippy from the 60s) recited a very funny monologue with choir participation at various points.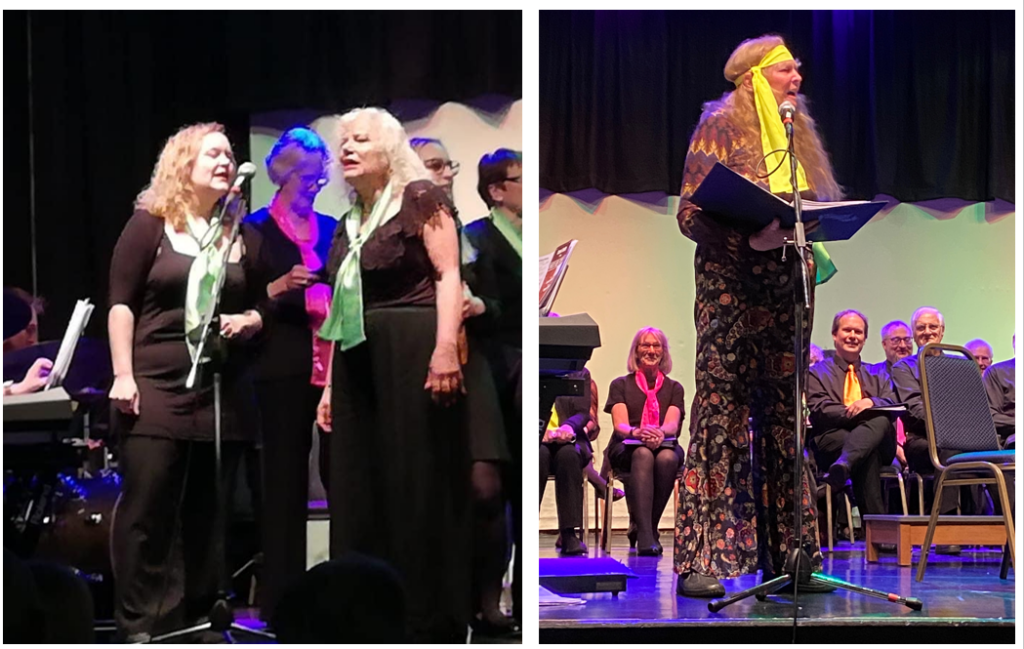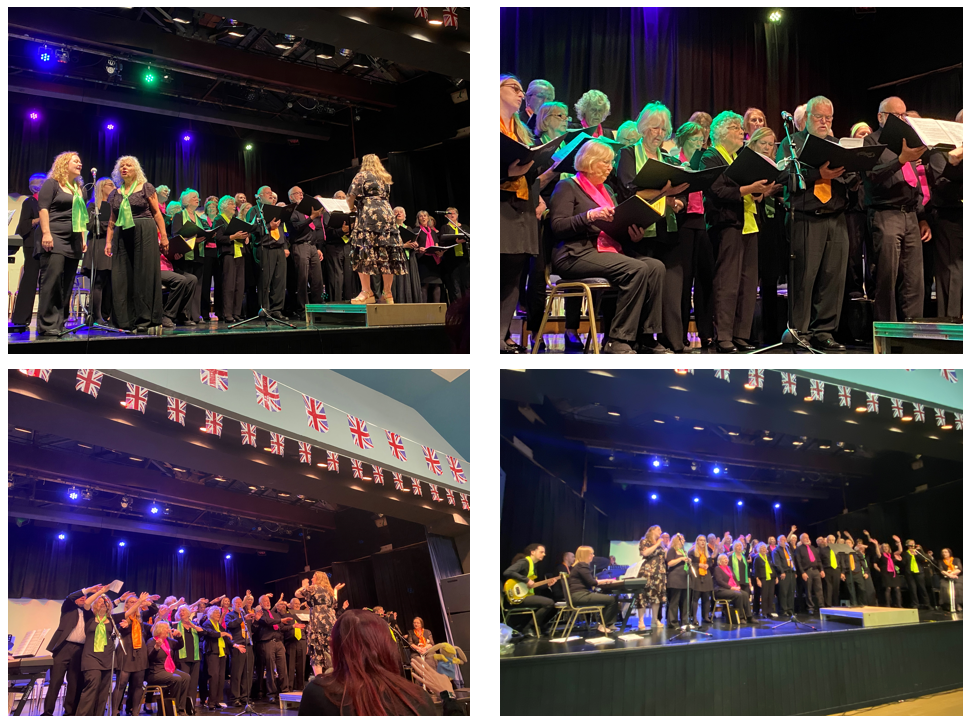 Thank you to everyone who turned up to support us. And a special thanks to musicians Joseph, Nick, Josh and Matthew, our accompanist Julie, Steve for managing the sound, and of course, Rachel our Music Director
We are making a donation from money raised in the raffle to local primary school, St Ann's, in thanks for loaning us staging.
The evening ended in a singalong of Beatles favourites, many of the audience getting to their feet for a bop! Fab-u-lous!!