Classical Sheffield Weekend
Saturday 18th March at the Victoria Hall, Sheffield
An Accord of Choirs
Four local choirs came together in concert. Waldershelf Singers, Thurgoland Community Choir, Stannington Mixed Choir and Vivacity each performed a set of music from their individual repertoires to showcase their versatility.
Waldershelf Singers, conducted by Rachel Atkinson, performed 'Deep River', 'A Millions Dreams' from The Greatest Showman, and 'The Race is Run'
Thurgoland Community Choir, conducted by Hilary Osborn, performed 'Sinatra Showcase', 'Can You Feel the Love Tonight', and together with Stannington Mixed Choir, sang 'Amate Adea – Songs of Sanctuary'
Stannington followed with 'The Best of Bond' and 'The Seal Lullaby'
Vivacity, conducted by Kate Van Der Riet, completed the first half of the concert with 'May It Be', 'When You Believe' and 'One Day Like This'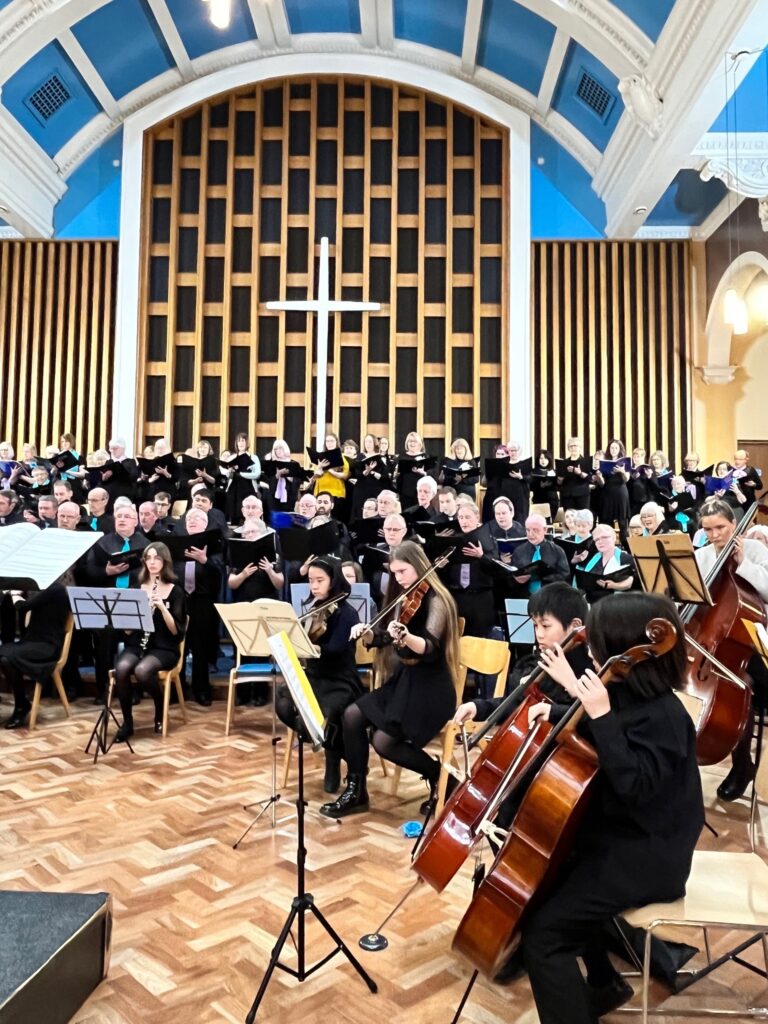 In the second half of the concert all four choirs (150 massed voices) joined to sing John Rutter's suite of folk songs, accompanied by the Sheffield Youth Orchestra conducted by River Edis-Smith. The eleven songs featured have been collected by Rutter from across the British Isles and Ireland and make up a colourful musical patchwork of human experience, especially where love is concerned! The songs include some you might recognise – starting with 'The Bold Grenadier' and 'The Keel Row'. Lost love is poignant in 'The Willow Tree', 'The Sprig of Thyme', 'Willow Song' and 'Down by the Sally Gardens'. Misplaced love is described in 'I Know Where I'm Going', sung by the sopranos. Maternal love is expressed in the gentle lullaby – 'O Can You Sew Cushions' sung by the altos. The tenors and basses sing the rousing 'The Miller of Dee' – in celebration of life, work, youth and making merry. And finally, 'Afton Water' tells of happy mutual love – a faithful couple live an idyllic rural life, accompanied by the sound of the sweetly-flowing river.
Video recordings of each song are below – we hope you enjoy them! (thanks to Thurgoland Community Choir who posted these on You Tube)
All four choirs had a wonderful time. We express our gratitude to Classical Sheffieldfor hosting the event, and all the music directors, musicians and accompanists, and individual choir members who were involved in organising rehearsals and the event on the day.